With the arrival of spring and summer, there is often a desire to plant foodand gardening. However, many end up not getting involved in this activity by believing that do not meet the conditions necessary for your success. For people who like to cultivate and preserve your own food, but that unfortunately doesn't have a plot or garden outdoors, here are 10 vegetables that can be easily planted in containers.
1. ZUCCHINI
All kinds of Zucchini grow well in containers. In reality, the zucchini is able to develop into virtually any place where it is planted. It is a very sturdy and versatile vegetable, requiring little more than a few containers, seeds and some maintenance. It's just important to keep in mind that it will be necessary to harvest the courgettes regularly when they start growing at a good pace, so that the container be swamped. The owner should be able to get about three courgettes per week, being important to harvest them in order to make room for other develop.
2. SPINACH
The spinach also grows very well in containers. In this case, you will need a container of about 20 cm depth for each plant spinach. It is a vegetable a little sensitive to heat, avoid direct sunlight, otherwise the leaves will wither. During the summer, should choose a outdoor venue with enough shade to put the containers. It is also possible to grow spinach inside, in fact, this plant grows very well during the winter months.
3. CUCUMBER
In most cases, it is possible to cultivate cucumbers in containers throughout the winter. In addition, you can grow it vertically so as to maximize the available space. Just let them grow as vines next to your House. You must make sure that there is plenty of room for the vineyards and these must be taken regularly, so that it does not weigh too much and be weakened.
4. CABBAGE
The cabbage is good for gardening in containers and do not need much space. It is possible to grow about five cabbage plants in a container of 50 cm and your cultivation can be started with transplants or seeds, which the owner prefer. It is important to never allow stay dry, but also one should not overdo it in the water, and must be available some indirect sunlight every day.
5. LETTUCE
The lettuce is one of the easiest vegetables to grow in containers. You can put the containers on the porch or deck and start planting in late winter for the next planting season. Just sow lettuce seeds directly into the ground in a large bowl. In addition, you can sow lettuce with other vegetables such as cilantro or arugula, if I need to save space.
6. RADISH
The radishes are responsible for adding a handful of flavor to salads and other dishes and can be grown easily in containers. The Red radishes can be grown in almost any container you have at hand. The white radishes thrive very well on empty paint buckets or similar containers. This vegetable is consistently recommended for beginner gardeners, in that it grows very easily and gives the guarantee of a great harvest. Just shower them every day and put them next to a window or in the courtyard to receive some sunlight for a few hours.
7. CARROT
Carrots can be grown in containers and will thrive year-round, since taken care of properly. It is important to provide the ideal amount of water, without overdoing it. Grow them in containers roughly follows the same rules as compared to grow them in a garden. The containers should have drainage holes and it should be possible to notice some growth after about seven days. The carrots require a bit of daylight, which may be natural or artificial.
8. BEET
The beets can be easily cultivated in containers. It can be grown indoors during most seasons of the year and it is not necessary to germinating it into a container and then transfer it to another. In fact, beetroot prefers to grow undisturbed, so you should choose a suitable size before planting.
9. ONION
Onions are known to grow well in containers, provided they are given adequate space. You must choose a container that is at least 12 cm deep so enabling the onions grow and reach your total size. Onions do not require much maintenance, being possible to achieve a good harvest without much work.
10. EGGPLANT
Make Eggplant grow in a container is relatively easy and, depending on the size of the container, it may be possible to put a pair of seeds in each. You must choose containers with at least 14 cm deep, with clay pots are excellent for this vegetable because they direct the heat to the plant, while it could use other containers.
Gallery
10 Best Vegetables that you can Grow well in a Container …
Source: www.gotoptens.com
10 Fast-Growing Vegetables You Can Harvest Quickly
Source: www.birdsandblooms.com
Ten Whys and Whats for a Family Vegetable Garden
Source: www.undergodsmightyhand.com
What is foodscaping? The Edible Landscaping
Source: www.ugaoo.com
About – The Plant Barn and Gifts
Source: theplantbarn.com
How to Grow Taro (Arbi)
Source: balconygardenweb.com
Vintage Vertigo: Container Gardening
Source: teamvintagevertigo.blogspot.com
Tropical Border Plant
Source: www.mygardenlife.com
Rosemary Favorites for The Garden
Source: www.pioneerdad.com
Thompson & Morgan: Don't miss out
Source: milled.com
10+ Tips on Growing Tomatoes in Containers or Pots
Source: runtedrun.com
A Pair of Mini Cactus Spheres, Only for Bangalore Delivery …
Source: www.greenmylife.in
October in the garden – cabbage family (broccoli and …
Source: spadesspatulasandspoons.wordpress.com
Sowing Seeds in the Ground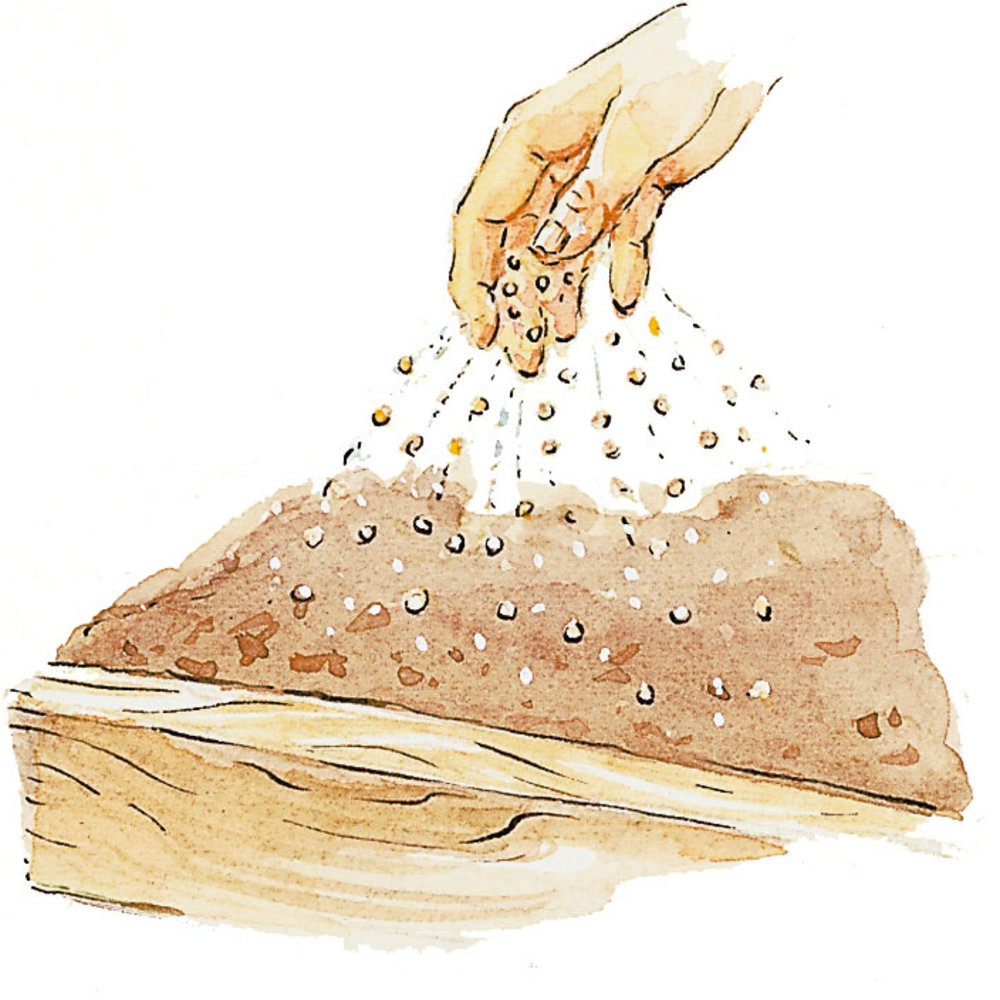 Source: www.sunset.com
How Do You Plan a School Garden
Source: www.slideshare.net
Danvers Half Long Carrot Seed – Bentley Seeds
Source: bentleyseeds.com
ORINOCO SEEDS (DWARF FRENCH BEAN)
Source: www.plant-world-seeds.com
How to Grow Tarragon
Source: plantinstructions.com
Tulip Double Late Vaya Con Dios
Source: www.directbulbs.co.uk
10 Tips for Growing Strawberries
Source: plantinstructions.com