We said goodbye to the week with a decoration industry, much gray apartment, furniture straight lines and a great protagonist: the light. Both the natural light, which enters streams through large windows throughout the apartment, like artificial light, located intended to be absolutely protagonist in all rooms of the House.
Waterfalls of lights, in different sizes and heights, are the common thread on which this apartment design, integrates with other spaces. Lights connected by inspiration and the ultimate goal of having so many light bulbs: create a warm and magical atmosphere that completely transforms gray spaces and provide him that " something " different makes them unique.
Open space
The first thing that should be noted in this apartment, is that have you been able to optimize the meters available, leaving a large open space in that share place, the kitchen, the dining room and entry. The ground continuity, harmony in the chromatic range and decoration, which is intended as a whole, create a very special atmosphere.
Large wardrobe at the entrance
The informal and industrial decoration come already marked from the front door, where you can find a large closet (which comes great in houses where you have to take each meter to save) with white doors and welcome letters. Is completely integrated in the space, and rather than being the typical wardrobe with sliding doors, he is completely on design contributing a plus.
Industrial kitchen
The appearance of the cuisine should not be more industrial: We have the feeling of being in a great restaurant. Metal cupboards, stoves, slate into the contraencimera… Many pans, dishes, glasses, glasses to view… Everything by hand and in the most functional way possible.
The annex dining room
The dining table, attached completely to the kitchen countertop, but lower, both create a perfect space to eat, to share a time while cooking. In light of this space, marked by two large side lamps, also has special charm: delimits the area and gives you that warm air you need so grey décor.
Magic bedroom
Without a doubt, the bedroom is a place that becomes magical, thanks to the contribution of light bulbs off hook on the bed. An element of design simple, but effective, which makes pretty spectacular space. No doubt, almost all dream with a quarter having at least the same charm that this.
Beautiful corners
This apartment, as I said at the beginning, has a marked industrial and clean air, but at the same time is very warm and welcoming. The corners with photos of memories, dear objects, books, unusual details, are they spread throughout the apartment, giving it great personality.
The bright bathroom
Could it be another way: the bathroom is a space bright, original and striking design. Simple, but with a lot of personality. Once again, the play of light dazzles us with his role from the roof.
What you think… Would an apartment thus to live?
Gallery
Mistakes people make when renting in New York City …
Source: uk.businessinsider.com
Apartment Lobby: 5 Ways to Make It Welcoming
Source: www.buildium.com
INTERIORS: French apartment in Bordeaux
Source: kikette-interiors.blogspot.com
Judy Garland's Former Dakota Apartment, Now a Designer Pad …
Source: www.6sqft.com
4 Inspiring Home Designs Under 300 Square Feet (With Floor …
Source: www.home-designing.com
5 Apartment Designs Under 500 Square Feet
Source: www.home-designing.com
Top 10 Expensive Penthouses in the World
Source: www.luxhabitat.ae
30 Ways to Create a Trendy Industrial Dining Room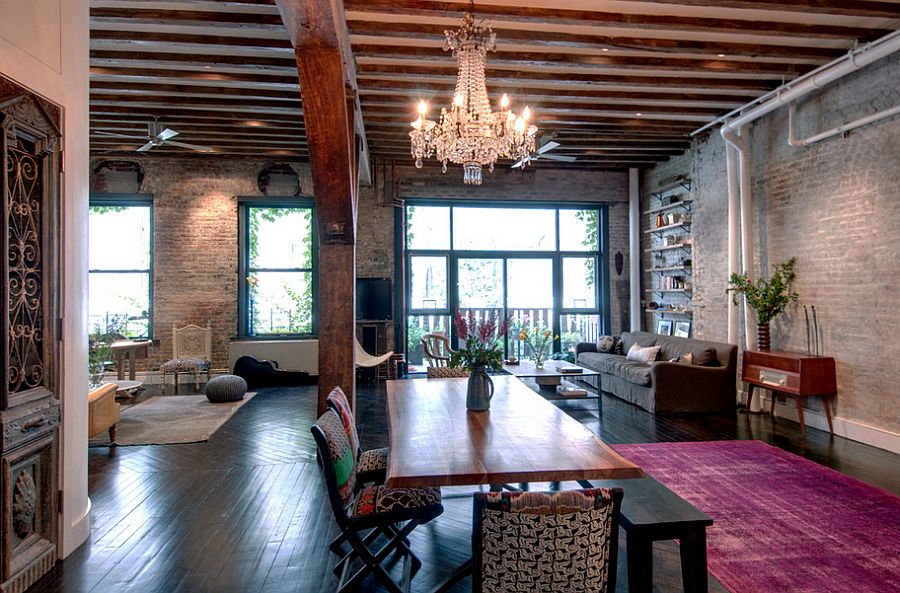 Source: www.decoist.com
3 Sparkling Apartments That Shine with Wonderful White
Source: www.home-designing.com
4 Inspiring Home Designs Under 300 Square Feet (With Floor …
Source: www.home-designing.com
2 bedroom apartments for rent near me
Source: edtriallpacks.com
Apartments planned for Albany's Livingston Avenue
Source: blog.timesunion.com
Kitchen. Amazing Minimalist Kitchen Design Ideas for …
Source: tvgnews.com
Is Student Accommodation A Good Investment?
Source: payoo.net
Studio LOKAL wins Copenhagen competition with residential …
Source: essentialhome.eu
The five things you MUST look out for before buying an …
Source: www.dailymail.co.uk
Small Bathroom Color Ideas
Source: www.bhg.com
San Francisco Apartment Rental Apartments For Rent Ca …
Source: farmtoeveryfork.org
New York apartment converted into $1.8m retro-futuristic …
Source: www.dailymail.co.uk
Christmas light displays in San Francisco light up your …
Source: www.rentcafe.com